Humans
Elspeth & Angus McTout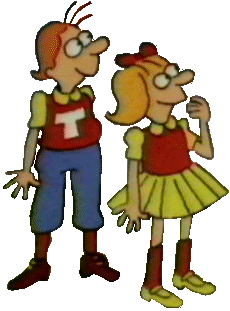 Angus and Elspeth are the son and daughter of Mr McTout, they live in a little cottage by the side of Loch Ness. They first discovered the Nessies when they stumbled into Silly-Ness whilst playing. Silly-Ness was stuck in a hole on the side of the loch, and after helping to release him, became friends with all the Nessies.
Mr McTout is the keeper of the Loch, and can often be found practicing on his bagpipes. He does not believe in the Loch Ness monster, and thinks that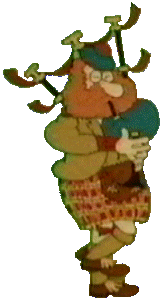 he, if
anyone will be the first to see it. Little does he know…..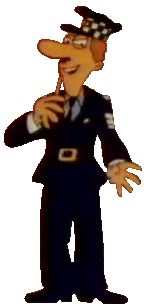 Sargent McFuzz
The Local constable, based at Inverness police station, PC McFuzz often has to deal with emotionally disturbed people claiming to have seen monsters on the shores of Loch Ness. Most, he believes are completely mad, after claims of Nessies trying to drown fishermen whilst water-skiing and those made on April Fool's day.
Willie McFuzz & Tubby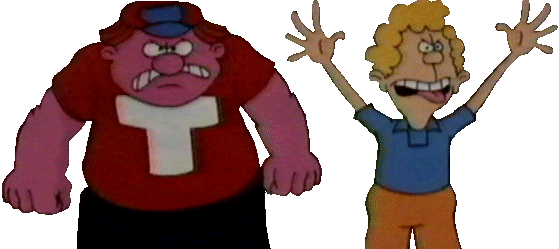 Willie, the son of PC McFuzz is a bit of a bully, and is disliked by Angus & Elspeth with good reason. Along with his friend Tubby, they are always causing trouble.
Professor Dumkopf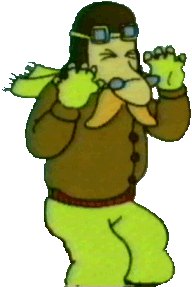 A mad German sounding professor, who has been thawed by Angus and Elspeth during numerous attempts to catch or photograph the Loch Ness monster. Most notably his underwater telescope and "sherbet fizz" bubble machine which caught Silly-Ness, before shot down by Angus with a Catapult. The prof ended up in his own machine, and was last seen floating in a giant bubble towards Aberdeen…..
Mrs McToffee
Mrs McToffee is the lovely  lady, who runs the village sweet shop, but despite this she cares deeply about the children's teeth!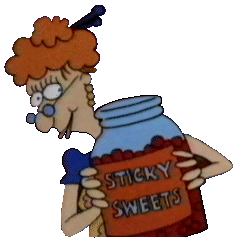 Mayor & Mayoress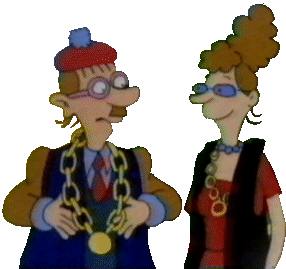 The Mayor and Mayoress of Inverness are often to be seen at the local fetés and judging the annual Loch Ness Monster competition.